KB Article: 69398
KB Category: [Products & Services]
KB Sub-category: [ Promotional]
Which email address will you use to send campaign codes for the FFXI Return Home to Vana'diel campaign?
Campaign codes will be sent to "E-mail Address 1," as registered on the SQUARE ENIX account. To confirm the email address used for a SQUARE ENIX Account, log into the SQUARE ENIX Account Management System at https://secure.square-enix.com and click on "Account," then "Account Information."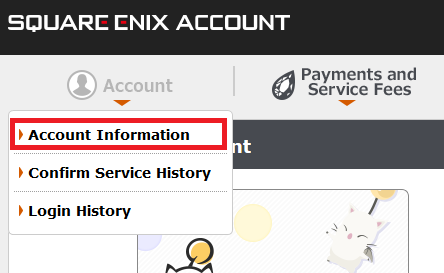 Please check your email settings and ensure the "@square-enix.com" domain is added to your safe list etc., so the delivery of your code is neither blocked nor treated as spam.