1) Log into the Mog Station (
https://www.mogstation.com
) with the SQUARE ENIX Account that you used to play FINAL FANTASY XIV.
* If you possess multiple service accounts, you will be taken to the service account selection screen. Please carefully navigate through the tabs and select the correct service account you intend to redeem the Game Time Card on, then select "Use This Service Account."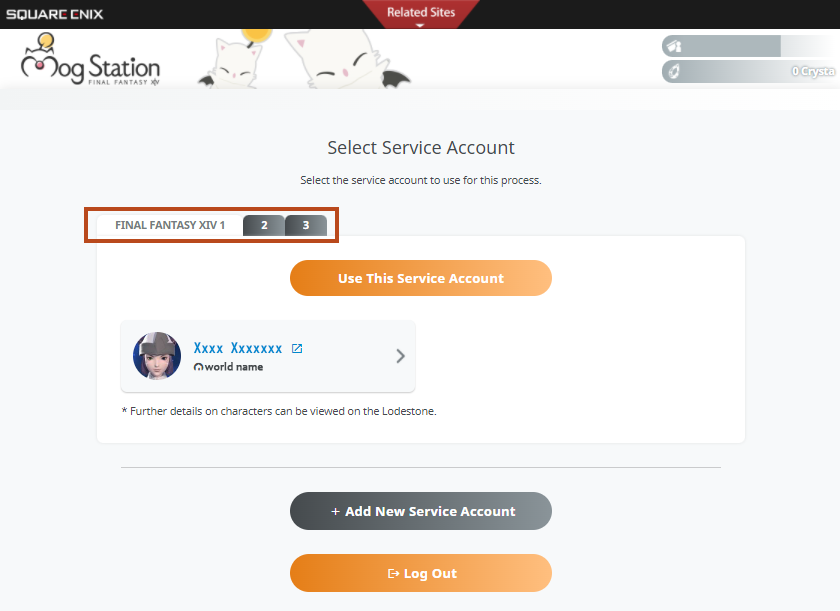 2) Under the "Service Account Dashboard" menu, select "Subscription Renewal" and then choose "Add Game Time Card."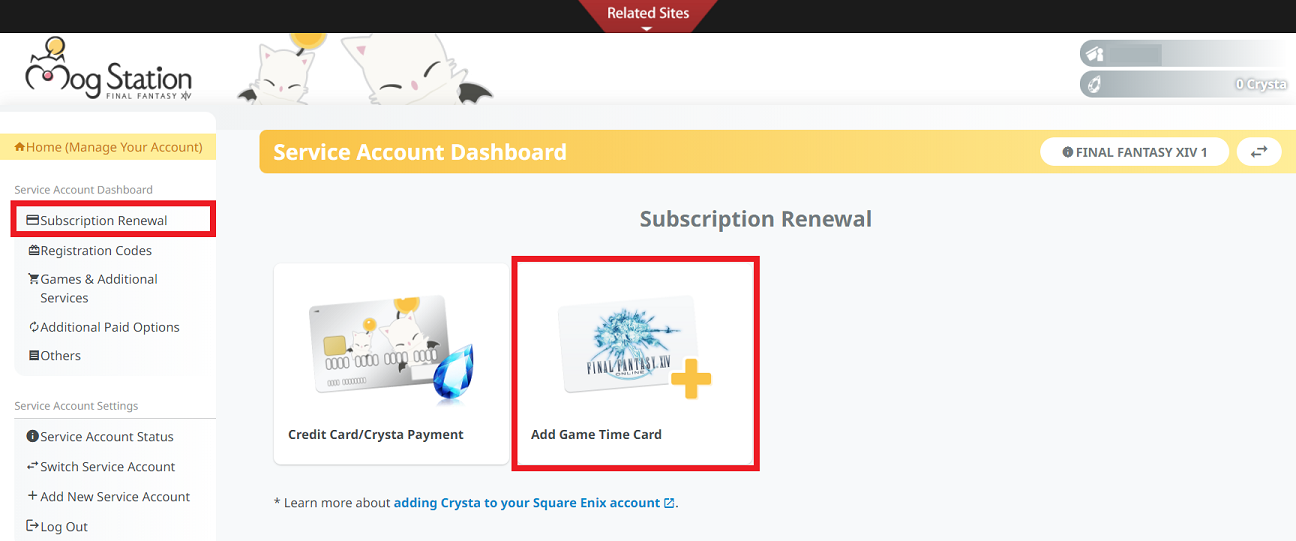 3) Follow the instructions on screen to enter your Game Time Card code and complete the redemption process.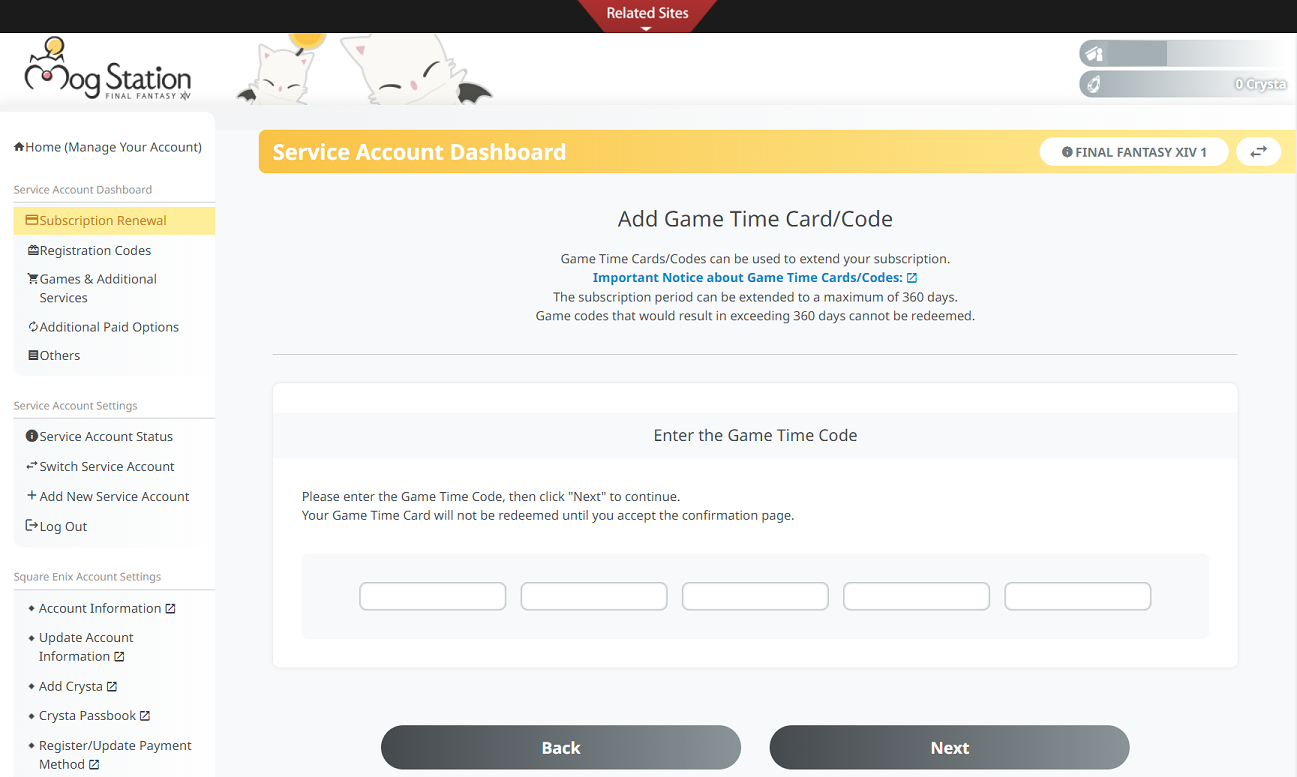 * The SQUARE ENIX Support Center will be unable to assist with any incorrectly redeemed Game Time Cards on an account as game time cannot be removed from an account once it has been added.
FAQ Article: 68087
FAQ Category: [Service Fee] [Official Website] / FAQ Sub-category: [Payment] [Mog Station]