The subscription fees for FINAL FANTASY XIV are as follows: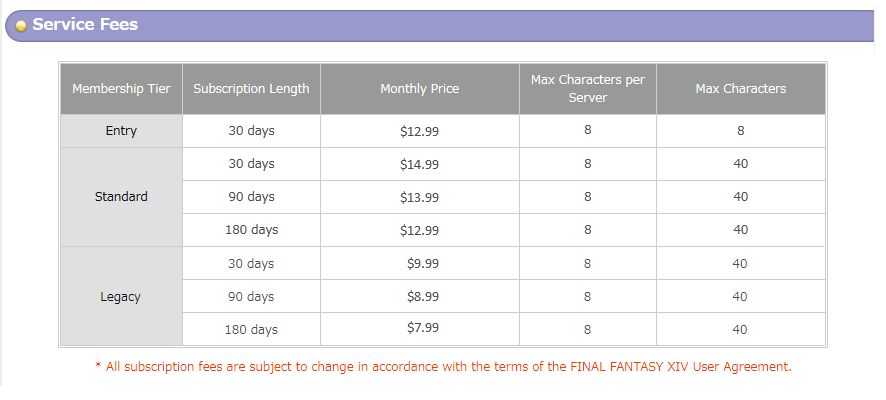 Note: Legacy subscription prices are available only for FINAL FANTASY XIV users who, between January 6, 2012 and the start of FINAL FANTASY XIV: A Realm Reborn Beta testing, paid for at least 90 cumulative days of subscription.

[Updated: April 12, 2022] As of patch 6.1, players with an Entry Level subscription may create up to eight (8) characters on a single World (server). The maximum number of characters that can be created per physical data center is still eight (8).
FAQ Article: 64539
FAQ Category: [Service Fee] / FAQ Sub-category: [Service Fee]