Please follow the steps below to redeem a gift code:
* If you possess multiple service accounts, you will be taken to the service account selection screen. Please carefully navigate through the tabs and select the correct service account you intend to register the gift code to, then select "Use This Service Account."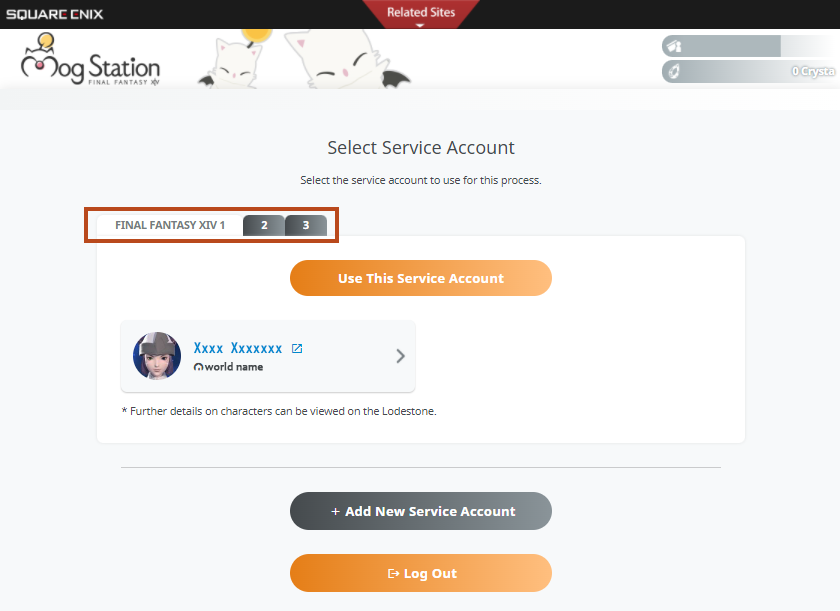 2) Under "Registration Codes" select "Enter Item Code."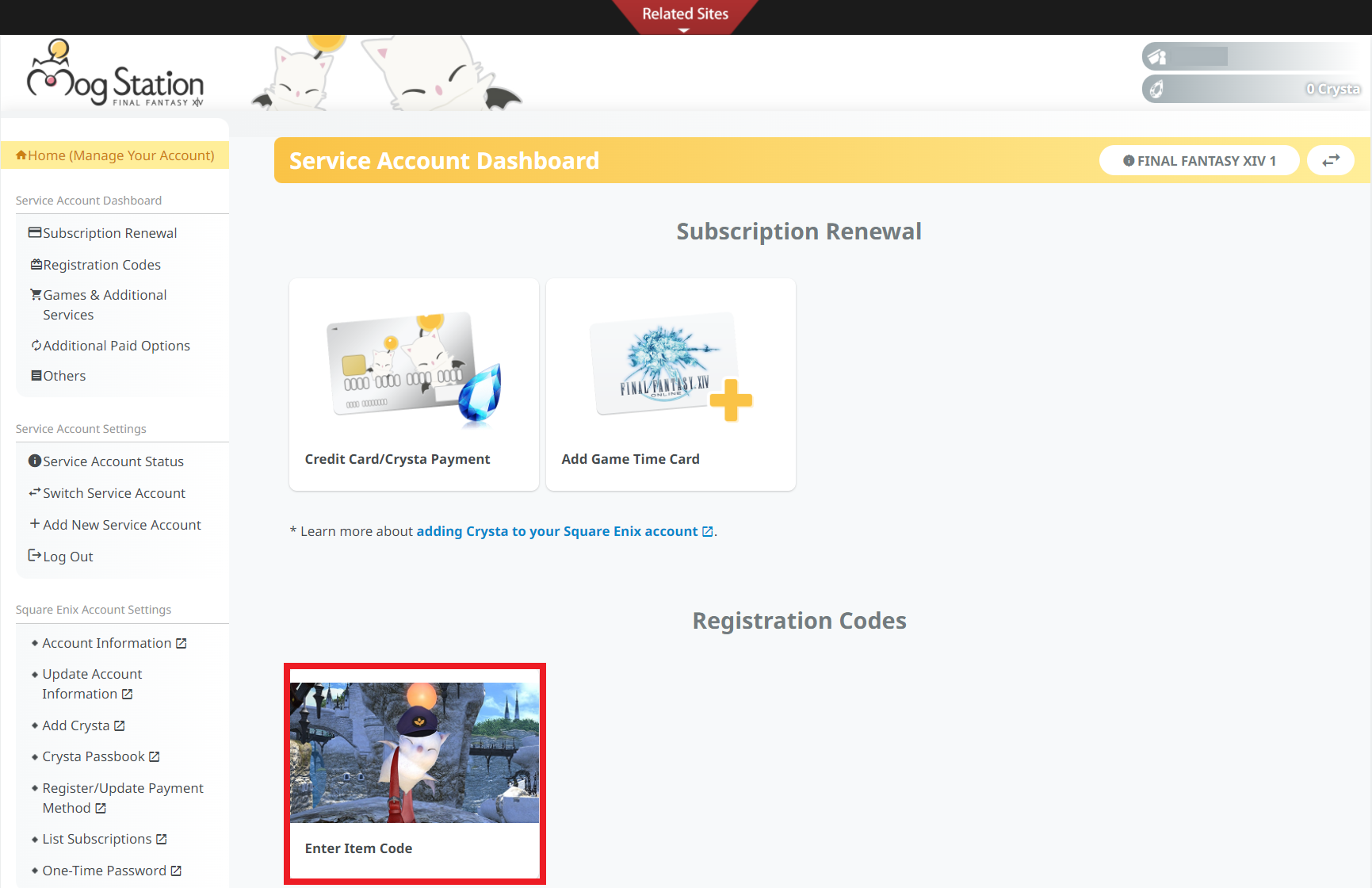 3) Follow the on-screen instructions to register the gift code.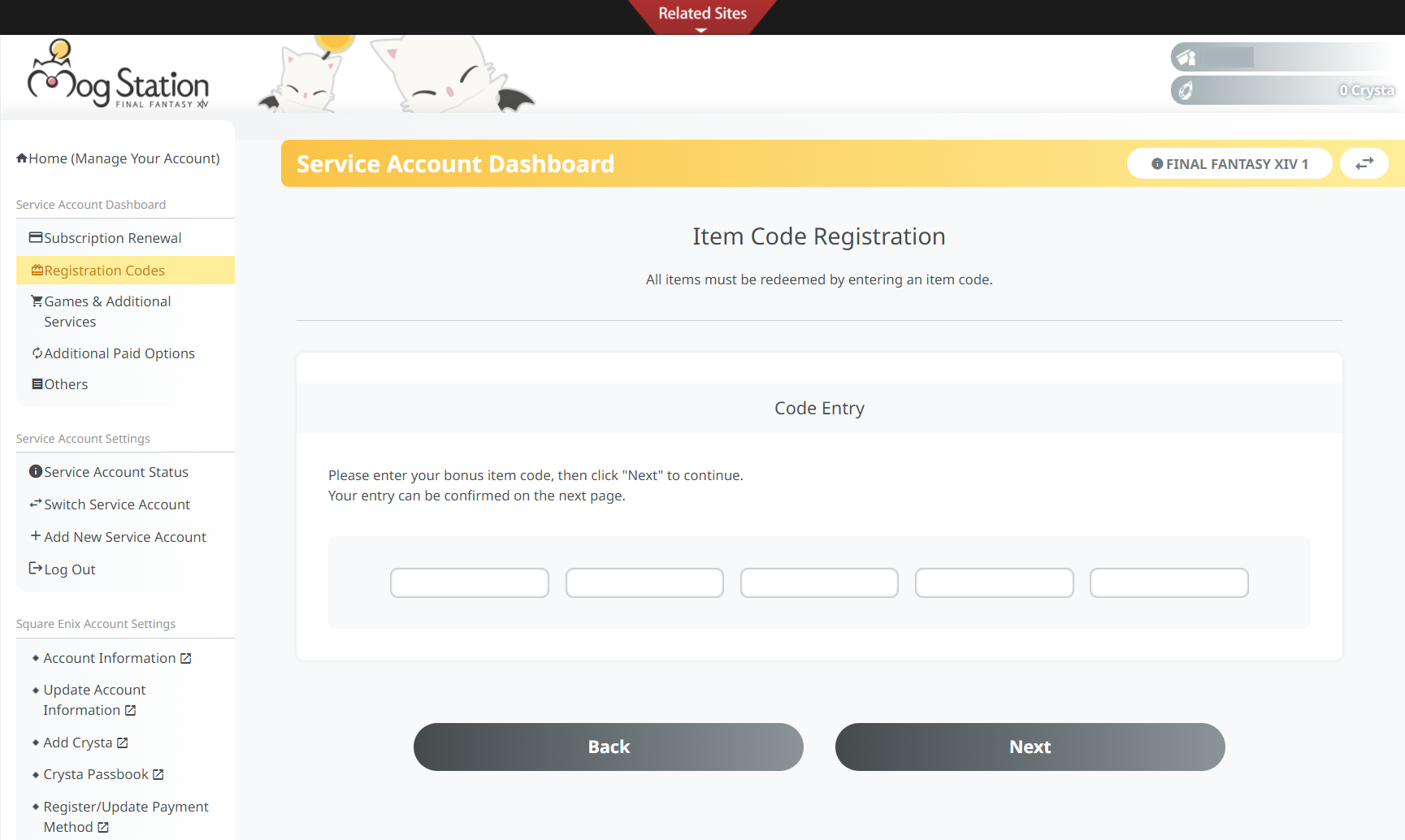 Please ensure you select the appropriate service account and character as the recipient of the items.
[Updated: Oct. 25, 2022]
As of October 25, 2022, a new gifting feature has been implemented in the Online Store in place of the previous gift code option.
Gift codes that were purchased prior to this change can still be redeemed until their expiration dates.
*Gift codes are valid for 180 days from the purchase date.
Please see the news below for details.