KB Article: 77435
KB Category: [Products & Services]
KB Sub-category: [Additional Services]
How do I set up the PlayOnline Viewer for the first time?
This is a step-by-step guide on how to set up the PlayOnline Viewer after a fresh install of the software. Start by launching the PlayOnline Viewer, which will bring up this screen: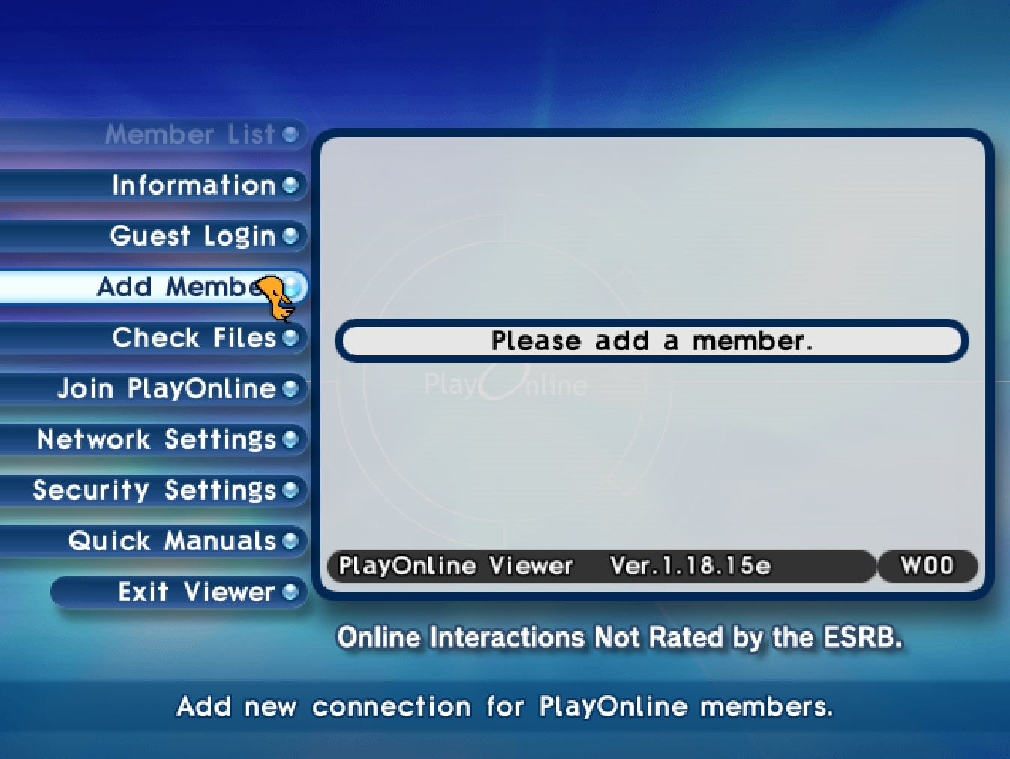 1) Click on "Add Member." You will proceed to the following screen: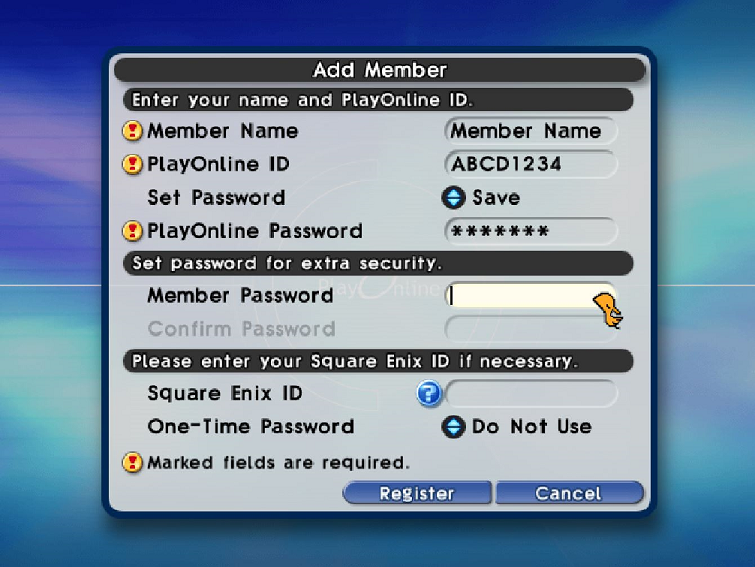 2) Fill in the following information:
a. Member name can be anything you like and is a reminder of which account you are logging into in case you have multiple accounts. You may set a Member password, but it is not necessary for the sake of setting up the PlayOnline Viewer.




b. PlayOnline ID is the ID provided to you when you registered the account. PlayOnline IDs are always a series of 4 capital letters followed by 4 numerals, e.g. ABCD1234. You will have your own unique PlayOnline ID once you register a copy of FINAL FANTASY XI to an existing SQUARE ENIX Account.




c. "Set Password" should be set to Save.




d. Enter your PlayOnline Password.
* If you need assistance with resetting the PlayOnline Password, please see the instructions
here
.
e. Member Password is optional and is another layer of security if multiple users are accessing the same computer. This password will only apply to this specific instance of the PlayOnline Viewer.




f. SQUARE ENIX ID is the ID you use to log into the SQUARE ENIX Account Management site for setting up payment and maintaining your account information.




g. If you have a Security Token or Software Token linked to the account, please set "One-time Password" to "Use." If you do not have one linked to the account, please leave this as Do Not Use.



3) Click "Register" and then "Yes" to complete member registration.
4) You may now log into the account using your SQUARE ENIX ID and, if applicable, the One-Time Password.